Tabi basa and greetings everyone! To start this post, I would like to share a heartbreaking news about the passing of our well-loved Black Panther actor, Chadwick Boseman due to colon cancer. This news is shocking, but for those who knows him, they know that he has been fighting it for the past four years.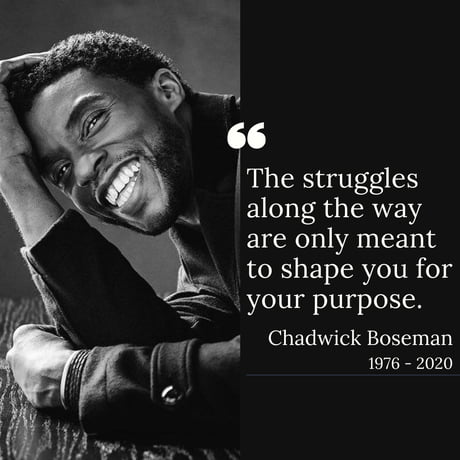 Colon Cancer
I am sure we all heard about the might of Thanos, but let's leave him in the hand of the Avengers. Colon cancer, on the other hand, is another scary beast. It is a silent killer, killing you from the inside.
What are the symptoms? (Source: American Cancer Society)
A change in bowel habits, such as diarrhea, constipation, or narrowing of the stool, that lasts for more than a few days
A feeling that you need to have a bowel movement that is not relieved by doing so
Rectal bleeding
Dark stools, or blood in the stool
Cramping or abdominal (belly) pain
Weakness and fatigue
Unintended weight loss
If you have any of these signs, it is better if you seek professional medical attention. Don't just swallow paracetamol to kill the pain away. It might worsen the already bad situation.
Flow of Story
Introduction
Journey to LA River Cottage
The Event Day
Experiences with Monochrom
Epilogue
Introduction
It has been a while since I last tested my Monochrom in the field. I remember I did few events at Miri using my Monochrom (black) as shown in the image below. During that time, it was considered as a pure Leica enthusiast camera because it can only capture in black and white. Despite its niche, I ran a few event using it and a 50mm lens.
However, after a while, newer tech comes in and I can't help but to desire an upgrade. The first one that I bought three years ago was sold to a lucky collector.
Then, I felt the regret of selling mine and after a while, I decided to get myself another one (Leica poison – no cure). This time, I eyed a unit from Ebay. It is not easy to find one anymore because it is considered rare, with a value only collector can appreciate.
Gentlemen from Leica Store has been trying to convince me to upgrade into M10-M, but as of now, I still think I am yet to "outgrow" my camera with my skills. Therefore, there is no need to upgrade yet even though this tech is already 10 years old. In digital photography, 10 years tech behind is considered very old.
However, for my needs, the more I use my gears, the more familiar I am with it. The better satisfaction it will bring.
Journey to LA River Cottage
Anyway, for this post, I want to write about the recent photography works that I did, which took me to LA River Cottage. As you can see below, it is located about 30km from Miri, which will took you about half an hour drive from town.
Over the weekend, the traffic is quite slow due to people coming in and out from Miri to Bintulu. It is advised for your to always remain vigilant on the road and don't forget to fasten your seatbelt. Make it a habit for your own protection.
Fun In The River
LA River Cottage, as it name suggests, has a river flowing in it. That river was quite shallow, but it is challenging enough for the kids to spend their time there. Meanwhile for Jezebel and Raphael, there used the tranquility to inspire them to create Tik Tok video. Your Tukang Rantek uses that opportunity to capture the photo instead.
When night falls, a different enjoyment was employed, which the hunt for leaping frogs. Yes, another frog (an old joke when I was in uni).
Bon Apetit
End of an Event
Event Pictures In Slideshow
Experiences in Handling Monochrom
Handling a M9 Monochrom after have been using M10 most of the time is like a breath of fresh air. I realised I am being pampered by the ease of using M10 that when I used back M9M, I was recalled of the experiences that I had using it. The best part about the whole experience is the joy in hearing the mechanical shutter. For some, it is quite loud. But for me, that is the sound that I am familiar with since I started with my now-sold M9-P.
As for weight, M9M is much lighter than M10. Therefore, I can feel the ease in my wrist when I was carrying it around. The ISO button for M9M is quite useful as well. I don't have to get into the dial like what I am used to with M10. It is an easy transition for me, as if I am meeting an old friend. For me, each of these wonderful machines has its own "soul", especially black and white images. Colour images is no doubt beautiful, and transmits a lot of information. However, black and white images have their own soul. It is timeless.
Probably you have noticed, its low light performance is not as good as M10M. However, that is understandable considering that they are almost a decade apart from one another. However, it still can hold its own in a good light, or when you are assisted by a Noctilux. Then, everything will change.
Thoughts About LA River Cottage
I think this place is very peaceful and its a perfect setting for a village-like experience of outing, if you want to have a simple family BBQ outside. There is no limitation if you want to BBQ pork, you can do as you please with your own cooking style. The room is quite homely as well, with a simple decoration. If I were to bring my family to Miri, I would want to bring them here. It is like having a BBQ with family at our own "kebun" / orchard.
Epilogue
Looking at these images few years from now, I will be recalled of its beauty. I want to remember this session as a bonding session that starts more bonding session with fellow friends and family.
Tukang Rantek,
Claudius
Note: Claudius is a "tukang rantek" (photographer in Bidayuh Pichin) based in Miri.
Follow me on Instagram: @tukangrantekclaudius
Like my Facebook Page: Tukang Rantek Claudius